Post by Project Evolution on Jun 5, 2018 22:41:10 GMT -6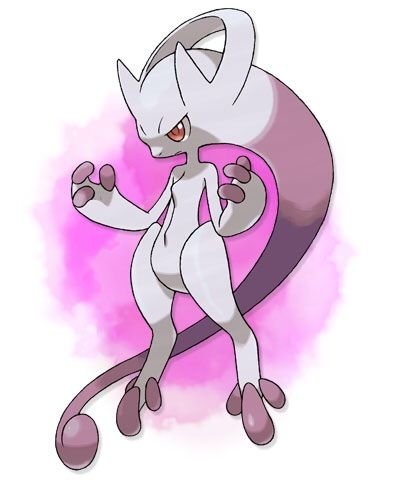 NAME
: Project Evolution
ALIASES: Eve, Frostine
SPECIES: Bio-Android
-Arcosian: Durability without space-breathing
-Demon: A +x1 to a transformation for one post
-Zoan (Flavored Human): Weakened Quick-Witted
AGE: Thirty
GENDER: Genderless, although uses female pronouns
STARTING PLANET: Earth
BACKGROUND:
She wasn't always known as Project Evolution. An arcosian existed in her place by the name of Frostine. As a child, Frostine was stronger than most arcosian children her age. Her mother would always praise her, telling her that she would be a fine soldier. If she would continue to train harder, she would possibly become one of the strongest arcosians known in history. Frostine allowed these words to go to her head. These words caused her to gain a sense of self-superiority above others, causing her natural arrogance to ascend to the next level. She wanted nothing but to get stronger and better than everyone, viewing everyone as a rival including her friends, family and even the royalty of the fleet themselves.
It was clear that she was the favorite child, with her mother often doting and bragging about Frostine over her older sister, Ise. Unlike Frostine, Ise didn't have superior strength like her sister did and was less aggressive. She was often set as a prime example despite her attitude. Desiring for both her daughters to grow up strong, Frigi would train her daughters at a very young age. Ise had taken the lessons seriously, determined to gain recognition, however, Frostine was a different story. Rather than attempting to learn, she merely thought of surpassing her mother by her own strength alone. As a result, she would never listen to her mother, often skipping lessons to train by herself. Despite all their yelling, Frigi simply were not able to force her to attend. Finally, giving up the arcosian decided to leave her daughter be. She had believed Frostine's abnormal strength would continue along with her growth, allowing her to power through enemies, but as she matured they learned it was not the case.
As she grew older, Frostine's natural strength did not grow along with her. The fights she would win as a child would eventually progress into draws and ultimately losses. Her combat prowess was reduced to below average due to her poor techniques. With her pride shattered, Frostine tried to pick up the pieces of the warrior she once was to no avail. The reality had truly sunk in when she had challenged her sister to a battle. She was quickly overpowered due to Ise's new techniques and strength and would lose in a matter of seconds. Finally giving in, she began to listen to her mother's instructions in an effort to regain her skills quickly. While her plan was to quickly take what she had learned from the teachers and use it to quickly surpass everyone to reclaim her position, she found this almost impossible. As she would only brute force her way through battles in the past rather than focusing on technique, Frostine had to start from scratch. Slowly, she was able to work her way to once again becoming average.
By the time she was regarded as a decent fighter again, the damage had already set in. Frigi began to see Ise as the favorable daughter, and those whom she once bullied in her youth now held power over her. In order to gain back the pride and honor she had lost, Frostine decided to join the military. After rigorous training and grueling exams, Frostine was sent on her first mission. Immediately, her old personality took hold as she ignored the orders she was given, desperate to test out her strength without holding back. This decision had serious ramifications, nearly costing Frostine her life and had given her an injury that would end her years on the battlefield prematurely. Calling herself weak and useless, Frostine was desperate to find any way to regain her former strength, even if it meant she had to sacrifice everything.
At the age of twenty-one, a year after her injury, she received an offer from the Fleet about something known as Project Evolution, an experiment intended to turn her into a super soilder with some genetic modification. However, there were also many dangers that came with the experiment: irreversible damage if unsuccessful and a high mortality rate were the most prominent. In addition, she would have to be ready to sacrifice life as she knew it even if the project was successful and chances were that she would never see her family again. Frostine was desperate, and within her eyes, being weak was a fate worse than death. Feeling as if she had nothing to lose she accepted to take part in the experiment. Before Frostine died, she pondered if this was truly what she wanted.
The entire project was headed by a scientist and bioengineer, a tech-tech known as Kyo. Each day, the scientist experimented on her body, trying to introduce foreign substances to her system or trying to physically modify her body. The entire ordeal was painful and seemed fruitless at first, however, she endured it all, desiring the strength she was promised. After months of rigorous work, the experiments eventually began to work. Before her very eyes, she had watched her body morphing and changing until she was no longer recognizable as an arcosian. Frostine had died and no longer existed, instead, the bio-android known as Project Evolution took her place.
As each of her new traits surfaced, she was immediately placed under multiple experiments to test her physical and mental strength. Project Evolution, while still possessing many aspects of Frostine's old traits was different than she was. While being arrogant and brash, was also now cautious and began holding respect towards others rather than seeing them as rivals. She still held Frostine's desire to grow stronger, although she began to accept the help of the scientist. Physically, she possessed strength she did not have in her past life, In many of the tests she was placed in, she had to be taught how to control and utilize her newfound strength every day, now willing to accept other's help if it meant she could become the strongest. Despite her daily tests and being under the watch of the WTF she was happy. She had achieved her desire for of strength.
Another person soon came into her life, Kyo's intern and son, Pino. When he first saw Project Evolution, he became curious. Pino had tried to talk to her many times in an attempt to befriend her, often being dismissed in return. She found him annoying as he constantly ran his mouth, made poor jokes and would often simply distract him. He had also given her the nickname Eve, one that everyone in the lab would pick up, to her dismay. Despite the cold shoulder, threats and telling the other scientists to ask him to leave her alone, he would always find a way to talk back to her somehow. Eventually, she simply gave up and tried to ignore him although, with time, she realized that he wasn't so bad company. Slowly, the two became good friends and he would be the first and only person she cared more about than getting stronger
After learning she was in good health both mentally and physically, Eve began combat training. This time, taking it seriously so she wouldn't fall behind like she had done in the past. While tthe scientist were intending to keep her in training for a few years, the news of the Saiyan King's assassination and their retreat to Earth reached the lab. Seeing this as an opportunity, Eve demanded her to go down. After lots of bickering and threats from Eve, they had finally came to an agreement to allow her to continue her training on the field. However, she wasn't to go unsupervised but rather under the watch of Pino who was also heading to Earth to gather more information about their threat. Once the two had arrived at Earth, Eve couldn't stand things any longer. She was itching to test her new power out.
(Skipping BP since this is my 4th character)
TECHNIQUES:
OFFENSIVE TECHNIQUES:
[N1] Pop!: Eve releases a barrage of explosive ki from her palms, causing damage at 33% of her PL.
[UP2] Soda Pop!: Using both hands to support the blow, Eve releases a giant explosion of ki from between her palms, allowing her to fire it from the distance or shoving it at another person for close range, causing 66% of damage.
SUPPORT TECHNIQUES:
[SU1] Fizz Out: Summoning her explosive ki to the bottom of her feet, Eve is able to move away with the help of the ki from a technique that is 100% or less than her PL.
UTILITY TECHNIQUES: All UT-tiered techniques like Ki Sense or Bulking go here.