Post by Chime on Sept 17, 2018 17:41:44 GMT -6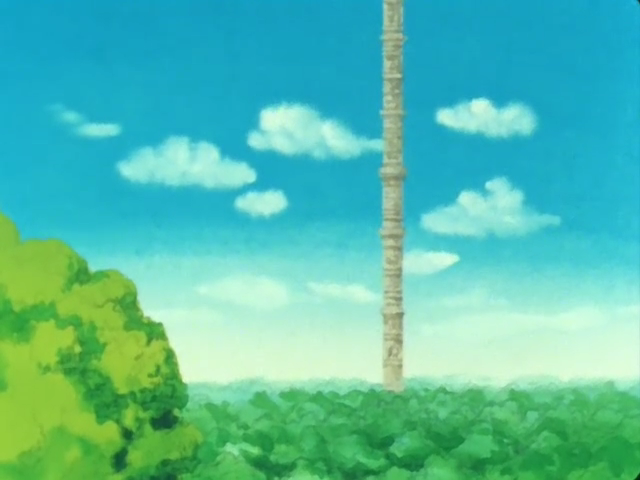 ---
Chime's PL: 6,000

---
Not long after he landed on Earth, Chime had met his first friend on the planet, Mollusc, another Namekian, though one much stronger than himself. He had told Chime about a woman that was trying to create a new set of dragon balls, and the little Namekian knew, then, that was to be his first mission. He'd come to Earth without much of a solid plan, besides to see the world, meet people, and better himself. To have a quest like that cross his path, so soon after he landed? It had to be fate, it was too good to be a coincidence, and so he'd decided to find this person and help her out. He'd never made dragon balls himself, true, but he'd studied enough to know the principles behind their creation. He should be able to offer some insight, if nothing else.

Mollusc had said the aspiring dragon ball makers were at a placed called...either God or Paper Lookout, he wasn't sure which. Some asking around for 'The Lookout' got Chime directions, though, and he soon found himself in a forest in the West. Even from the edge of the woods, he could see the tower, and decided then the proper name must be God's Tower. He stood there marveling at how tall it was for a good minute, at least, trying to strain his neck to see the top of it. If he didn't know better, he wouldn't think anyone lived here at all, because from where he stood, it just looked like a massive pillar, stretching endlessly into the clouds.

Eventually, Chime stopped gawking at the tower, and made his way through the woods to its base. Finding his way was easy, compared to the mountainous, dinosaur filled terrain of Paozu, and soon, he stood at the tower's base. It was even taller up close! Here, he could see the intricate carvings that made their way up the tower's base, in bands, with no two bands the same, as far as he could tell. Perhaps they had some meaning, or maybe they were just decorative. Chime made a full circuit around the tower, admiring the carvings, before he realized...where was no door. Or stairs. Or ladder. Or any visible way to get up top. With a frown, he set about circling the tower again, trying to find some sort of hidden passage, or maybe a doorbell, anything.

Of course, he found nothing but more carvings, and plopped himself down in the grass with arms and legs crossed to think. He wasn't supposed to climb this, was he? Surely that was impossible.