Post by Kaal on Jun 20, 2019 19:58:23 GMT -6
NAME
: Kaal Ko Na'an (Victor Over All in his language)
ALIASES
: Kaal, Kal
SPECIES
: Vangardian (Alien B, Custom Species)
AGE
: 1,500 (Physically in peak condition, his race like Saiyans don't show signs of aging until well into their long lifetime)
GENDER
: Male
STARTING PLANET
: Konats
TRAITS:
Durability, Vigor, and Blunt
APPEARANCE
: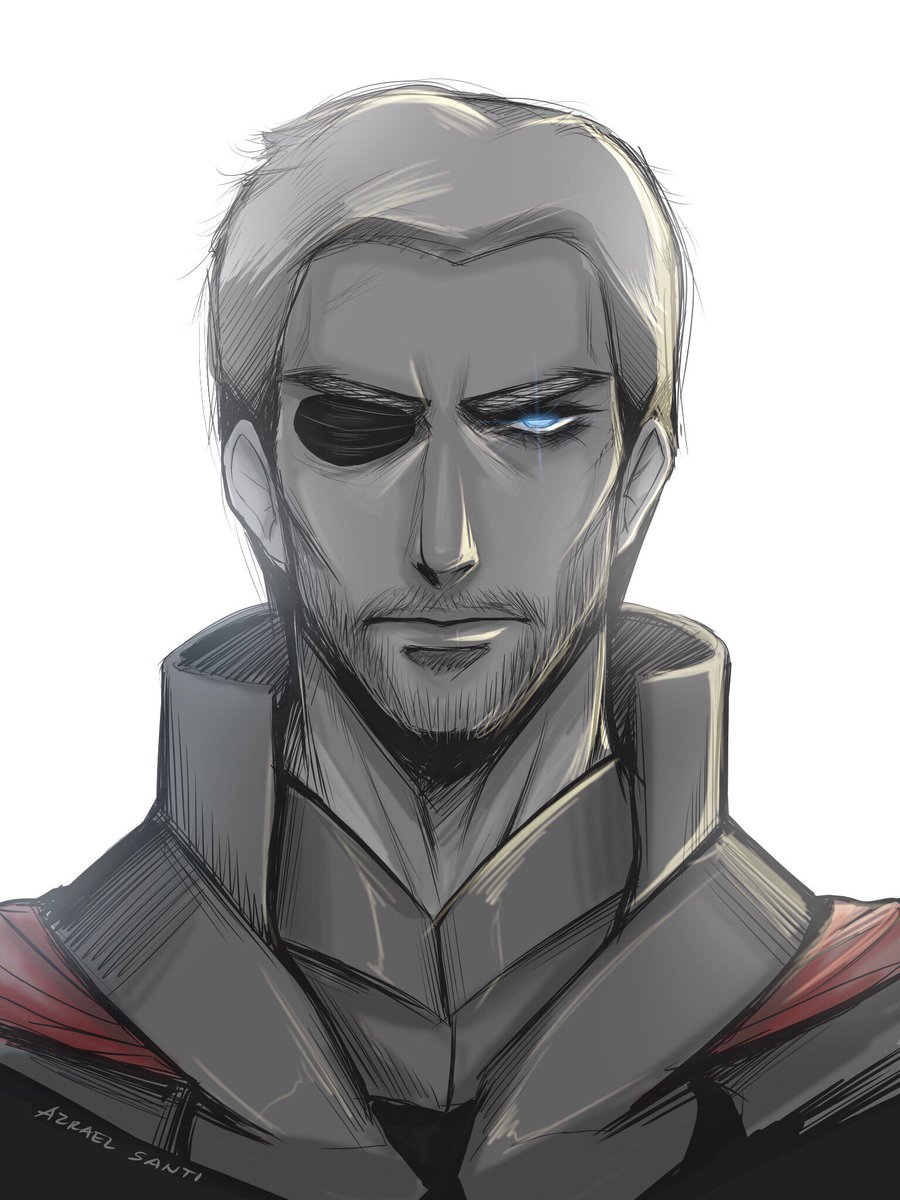 Kaal is the poster boy for his Vangardian race- basically what you would expect to see if you were given an example of his proud people. Standing at a towering height of six foot six even when compared with most of his race, he has an athletic and a bit on the more buffer side build accompanied by well defined musculature, with a light peach skin complexion. Topped off with a blonde and well trimmed head of hair, combined with a strong chin, well trimmed facial hair, and strikingly lightning blue pupils (He has both eyes, the image is misleading a bit). His main outfit is akin to a more advanced type of mail armor, with a well built collar accompanied with a red cape on his back.
(For a more clearer illustration of his appearance, please see Thor; Infinity Wars appearance.)
BACKGROUND
: The Vangardians were a warrior race that popped up a couple hundred years after the Saiyans were first enslaved by the Arcosian empire. The reason as to why they weren't at all in contact with either the Arcosians or the Saiyans was because they took quite drastic measures to ensure that their race remain undetected by anyone, whether it be by either their magical means or technological means, from a mix of both snobbish self importance and simply also the fact that they wanted to also cultivate and grow their people before getting into possible conflict with other pre established and possibly well built races. They had split themselves up into three different clans as a way to ensure a variety of different abilities and powers were to come from all three clans as they eventually grew into larger and more civilized separate monarchies and kingdoms that all lived in relative peace and harmony. One kingdom focused on more magical sources of power and strength, another centered around hand to hand and weapon based combat, and a third were a more peaceful and religious people- but do be sure that they too knew the basics of fisticuffs and used their religion (With a bit of magic sprinkled in) as their own source of power.
After living over hundreds of years as a prosperous, albeit secluded, race of warriors, the kingdom whose power was rooted in more magical basis had found out through researching and use of limited future seeing that their race was to be brought down from their grace by an unknown force. In light of this fact, and also due to the fact that none of the kingdoms were able to relocate their people because they had focused all of their time and effort in the opposite (Ensuring no one leaves so that the existence of their race is discovered, and ensuring no one could locate them by focusing all their technological advances and magical power into stealth and the hiding of their entire planet on a constant basis), they decided that they must find a way to save at least a small number of their people from this cataclysm. So, to choose someone who would be fit to carry the title of the last vestige of their mighty warrior race just in case any others sent away along with him were to perish in the process, and to decide who to put priority on when debating on who to focus all their resources into, the three kingdoms decided to unite and hold a tournament. The victor would be the sort of messiah of their race, though of course in order to avoid widespread outrage and panic the public would be simply told that the victor would be rewarded handsomely and that the tournament was simply a celebration of peace and harmony between the three differing monarchies.
Ninety nine people total are chosen from winners of preliminary rounds within each different monarchy, thirty three winners from each kingdoms preliminary rounds are then sent to a large colosseum to battle it out in one on one matches. Kaal just so happens to be from the kingdom that specializes in hand to hand and weaponry based combat, and is quite the wildcard fighter when you consider his past. He had come forth from a poor family with a hand me down gladiator battle armor set on his back to fight in his kingdoms preliminary round, with the intent to try and win in order to help his family out of poverty. Kaal couldn't stand to be complacent and allow his family, a group of wonderful and morally righteous people, be washed away and forgotten in the wastes of history. So, believing strongly that this was his first and only chance at helping his family, Kaal bravely fought his way through the hundreds of people who had also entered alongside him in the preliminary for his kingdom, and barely made it into the top thirty three alloted for the three-way tournament between all three kingdoms.
Unsurprisingly, along with the thirty three selected, each monarchy threw their heirs to the throne into the ring- each kingdom having selected their own prince to fight for title of messiah as well as victor over all. However, when the ninety nine people began to fight each other in one on one battles in their arena, a certain wildcard fighter stood over all over all of the odds stacked against him. Kaal had been able to take down fighter after fighter he had been pitted against, to the surprise of the other ninety eight fighters, the monarchies, and the overwhelming majority of the population who had been watching with keen eyes. It was incredible- how a nobody from a poor family could possess the combative prowess to beat out some of the kingdoms most well-known fighters and warriors, but to Kaal he was not exactly shocked. Every day, every waking hour ever since he could process thought, he had been working and training in order to have a crack at boosting up his family in the social hierarchy, as if the very reason he had been born was to save his family from a doomed fate. Kaal took such a destined future with open arms, continuing to put himself through what many would consider self torture even against his family's wishes. It was a dream come true when Kaal had realized there was no one left standing to face him, and he felt as though a huge burden was lifted from his shoulders.
But somewhere deep down he knew his fate and his journey was only beginning.
As the monarchies crowned him title of victor over all, fitting considering his name, Kaal was instructed to go wait with his family for further instructions- he and his family being moved into their kingdoms main city in a very high quality apartment. It was a large upgrade from their old shabbily made hut in the middle of nowhere, and Kaal believed that he and his family could finally live in peace and prosperity for the rest of their days, and he could be finally remembered in their peoples history as the unsuspecting underdog winner of one of the greatest gladiatorial tournaments ever. However, what he didn't know was that each monarchy was preparing his equipment for traveling offworld, prepping weapons, armor, and a spaceship with a couple years worth of supplies (It wasn't really that much, since Vangardians bodies were acclimated to extreme endurance trials and tribulations) to ensure his survival. The reason as to why his family wasn't able to come with him was the same reason as to why they couldn't simply just save the entirety of their race- too little time and too little resources led them to only being able to saving a small amount of their people, which included Kaal and each monarchies respective prince. The reason as to why they prioritized Kaal was due to the fact that he had won and proven himself against the best of their race, and thus they all put the majority of their faith into Kaal and the remainder of their supplies after being sure Kaal would be safe into the princes survival.
Soon enough, on the day the cataclysm was scheduled was the same day the prepping for Kaals and the monarchies princes had finished. Kaal himself was called away to a separate private location where he would be given his equipment and sent on his way, while each prince in their respective kingdoms were prepared and sent off from their home castles and such. When Kaal arrived, he was suited up, given his weapons and items, thrown on a ship, and was simply told that he was going on a small trip to a planet a couple lightyears away in order to start introducing the Vangardian race to the outside universe. Unbeknownst to him, Kaal wasn't at all going on any small trip at all- in fact, the moment he was to take off, the ship was programmed to begin to cryo freeze him in order to preserve him until he made it to his destination, which was supposed to be Earth.
Once Kaal got on his ship and began to leave his planets atmosphere, the ship then began to do what it was planned to do, and as soon as the valiant warrior began to doze off to sleep for the majority of his trip to avoid the boredom of being awake, the ship began to cryo freeze him- leaving him a literal Vangardian popsicle after a couple minutes time. His vitals remained stable, and his ship was seemingly on the path to Earth as the planet he had left behind was soon consumed by the inevitable cataclysm that was foreseen to befall his people, three other ships quickly following after his own departure.
However, it wasn't exactly smooth sailing from here. After being hit by several meteorites of considerable size, the navigation technology on the ship that contained Kaal was suddenly broken beyond repair. Some of his equipment was also broken away from the main ship after it sustained two to three blows, leading two out of the three most important items of his that were gifted to him by the three monarchies off course; one landing on Planet Vegeta and another landing on Earth. Kaals ship and final remaining weapon along with him, after the navigation system was busted, seemed as though he was doomed to float in space in an ice formed purgatory for the rest of his living days or at least until the life support failed, until the ship had suddenly found a strange and unknown planet in its path; Konats.
Hopefully his crash landing doesn't arouse too much of a fuss.

PERSONALITY
: Embittered by his own people deceiving him and making him believe his future was safely assured with his victory in the three-way kingdom tournament, Kaal had grown from being a man with a valiant heart of gold to a fighter whose past grievances makes it hard for him to look into the future without his vision being clouded by the mist of both tears and rage. His once pure heart had been tainted with the seeds of doubt, grief, and fury from the fact that he was without his wanting made as his people's messiah, when he truly only wished to see his family prosper and lift themselves out of their fate of poverty. Such internal turmoil can also be seen even in his current combat style, where sometimes his frustration boils over and leads to violent outbursts and more uncontrollable onslaughts of rage. Overall, Kaal means well, but much of his once clear judgement is now muddled from his peoples fall from grace.

ITEMS (Mainly for flavor for techniques/Plot devices):

Ash-Bringer:

Appearance:


Bio:
Forged by the magical blessing and the blacksmithing skill of two out of the three Vangardian clans, Ashbringer is a holy greatsword built to be wielded by whom of which has a pure and heroic heart. It indeed lives up to its name- slicing with a fiery vengeance and allowing for Kaal to utilize more fire elemental powers more easily. He who stands before the Ashbringer, shall be turned to ash themselves. Dust to dust.
TECHNIQUES
:
OFFENSIVE/DEFENSIVE TECHNIQUES:
Elemental Affinity (A1): Being that one of his peoples clans had been much more magic based than the others, and he did have each clan imbue their specified powers and abilities through blessings upon he, Kaal has become quite acquainted with elemental manipulation- being able to use the land and weather around him in an offensive manner (Ex: Throwing large amount of rocks at his opponent, calling upon lightning to strike down on his enemy, etc).
SUPPORT TECHNIQUES:
Afterimage [SU1]: Through a sudden burst of speed you leave behind a static image of yourself to distract your opponent, this technique allows you to completely dodge techniques beneath 100% of your PL. This technique uses 1 KP in KP Battles.
UTILITY TECHNIQUES:
Energy Sensing [UT]: Via some method you are capable of feeling the natural energy of living beings, you have an understanding of the power level of other non-android warriors and can feel the power of the attacks they are using compared to your own. This technique is Passive not requiring activation and uses 0 KP in a KP Battle, Energy Sensing does not work on Androids.