Koi
Aug 7, 2019 16:06:36 GMT -6
Post by Koi on Aug 7, 2019 16:06:36 GMT -6
NAME
: Koi
ALIASES
: Koi Fish, K, Baby Faced Killer (BFK)
SPECIES
: Earthling
AGE
: 17
GENDER
: Manly man
STARTING PLANET
: Earth
APPEARANCE
: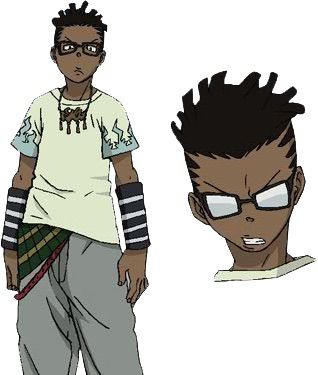 BACKGROUND
:
Throughout humanity's history, there has been quite a few extraordinary people that have been able to channel their energy in order to do great things for the Earth. However, this is not the story of one of those people, this story starts with an ordinary man who worked an ordinary job as a construction worker, who one day met a pretty woman while on the job. Something about this woman wasn't so ordinary though, she just so happened to have recently came onto the planet Earth via spaceship after escaping from her home planet due to a civil war that brought down the kingdom that she was destined to rule. Yep, this woman was the princess of an alien planet that was destroyed from the inside.
After some time spent together, the two of them would eventually settle down together and decide to get married. However after an unexpected pregnancy, she would lose her life giving birth to her child. She had never told the man she loved that she was an alien, but she left behind a baby boy who would spend his whole life trying to discover why he wasn't like the other kids. Throughout Koi's childhood, he would grow up watching his father work hard at his job, just to barely get by and he didn't want to go down the same path, so he decided to get good at something that seemed very profitable; fighting. Koi would use whatever money he could find to take boxing classes after school, eventually becoming a top student in his gym at the age of fifteen. It seemed like he had an uncanny advantage over most of his opponents, who would always be bigger and more experienced, his body always seemed like it reacted quicker, could take more hits, and dish out more punishment than his opponents.
Of course, balancing boxing and school was a bit tough, and he was eventually forced to give up his dreams in order to get his grades up, but after months of not being able to step in between the ropes, weird things have been going on around the boy. Like, why did it feel like he had a sixth sense that let him know where people were, and why could he fly?!
TECHNIQUES
: Three normal slots unless stated otherwise (*NOT SIGNATURES). Some species start out with 4-5 techniques.
OFFENSIVE/DEFENSIVE TECHNIQUES:N/a
SUPPORT TECHNIQUES: N/a
UTILITY TECHNIQUES: Energy Sensing [UT]