Post by Maple on Oct 15, 2019 18:24:01 GMT -6
Member Name:
Saizomaru
Krya
Lexodius
Magister Oud
Warning Amount:
10, 10 -> 20 (1 hour)
Reason for Warning:
Violation of Rule 1.5: You must continue to act mature and responsible in instances where you believe that you have been wronged. While we understand that is it natural to want to bite back, aggressive behavior will still be treated accordingly. If you have a serious complaint, direct it to either staff or moderators. If it is against staff, you may utilize the Grievance Board.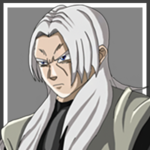 You replied, "I imagine that's how Thaw feels every day." And yet when insults of Thaw made by you yourself are brought into the equation, they are dismissed as two friends joking around. You cannot refute these statements by constantly saying "It was just that one time" every time another instance is brought up. Maple jumped the gun and both improperly announced and posted up your warning post without consulting the rest of us or gathering proper displays of your conduct. We're working on it. With how you've made myself and several others feel along with your utter dismissal of our feelings, your ban is justified and sticking.
I apologize to everyone else for how many unnecessary theatrics this charade has been causing.
And when you said that, I stopped, did I not? In fact, when was the last time I even mentioned you specifically, Nashua, in General Chat? I'd go and check it myself but, hey, I'm banned.
As for "dismissed as two friends joking around," That's what Thaw himself has been telling you. Not me.
Thaw.
And... you've completely missed this entire discussion, haven't you. I'm gonna say it one more time, in big bold letters, so neither you or anyone else can miss it.
I accept the fact that I was banned for misconduct and offending others. What I DON'T agree with is that you used the excuse of me goading Shadic into trolling the Discord when I blatantly didn't, Shadic himself admits it was all him, and you have no proof to the contrary.

Am I getting through to you now?
I get that you're upset with what happened, but don't be disrespectful to staff. There is no reason to be condescending and to use
giant font
while discussing the issue.