Post by 🇽🇦🇯🇮 on Feb 22, 2018 12:10:06 GMT -6
Xaji
Bio Android | Adult // Male // True Neutral

"I get the strong impression that everything I experience, from hereon out, is going to shape the rest of my future."
General Information
Xaji is tall, standing at about 6'2", with a slim build of pure muscle, having only 2% body fat. His dull, listless facial expression is actually a flat affect, concealing (often to his displeasure) the emotions he tries to convey to others, perhaps the result of some flaw in his conception in the lab he was created in.
Personality
While normally calm and collective, Xaji is still susceptible to being angered, particularly where matters of pride are at stake, though not in ways that one might think he would be triggered. His pride is generally sparked in situations where his
intentions
or his
wants
are misrepresented or questioned, rather than comments about whether he is weak, strong, good or evil.
Appearance
Xaji is a slender man of tall height with messy, wild, medium-length purple-violet hair that seems to defy gravity, even without the aid of hair product, and Xaji also sports gray, half-opened eyes. Xaji is usually noted for his worn-out appearance, often appearing as if he just rolled out of bed. His facial hair remains unkempt and his eyes almost always looked tired and droopy.
Affiliations
None, as of yet.
Abilities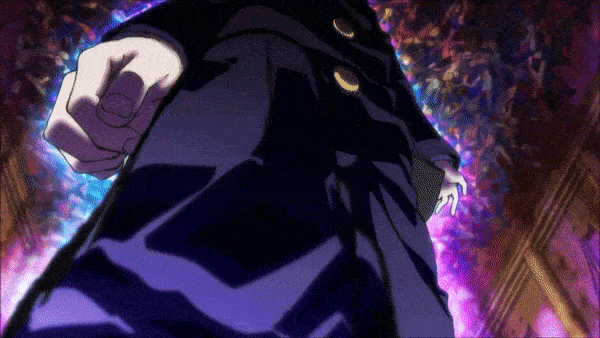 PSYCHOKINESIS

Xaji is an Esper, in the context that he possesses Extra-Sensory Perception, as well as other qualities like Telekinesis and Telepathy, though most of these abilities (and others) haven't awakened yet. Xaji is capable of performing superhuman feats of physical prowess, only by imbuing his body (or relevant limbs) with sufficient psionic energy to enhance his body parts' capabilities and perform the feats in question. Use of this ability requires
focus
and
intent
, and the more he exhausts himself in using these abilities, the more his overall mental stamina (for decision making, etc) is exhausted.
Positive Relations (Friends, Allies, etc.)

Xaji hasn't really met anyone, but when he has, they will likely leave a lasting impression not just upon his perception of the world, but also on his overall personality and mindset.
Negative Relations (Enemies, Foes, etc.)