Post by Kyro on Mar 12, 2020 19:01:56 GMT -6
The Request of a Warrior
Current PL: 42,929
Currently have training weights on
It has reached the point where Kyro felt a bit disappointed in his own levels strength. Some slight urge, or inner voice was telling him that his current power was only the tip of the iceberg for what he truly accomplished. Day in and day out he held a daily scheduled routine, strength training simple weights and endurance training, along with basic types of spiritual training like meditation. But without the proper guidance, he felt like all his time and effort was getting him no where. He was never really good at hiding his emotions, so his face showed everything he was thinking. Walking around the village with an angered look on his face that came from thinking too hard, it was bound to attract attention. To his luck it was the right attention. Holdings his arms cross as he stayed still, motionless in thought.



WACK!

Kyro quickly grabbed the back of his head after the impact. "Ow ow ow ow! What was that for?!" Slowly he turned around, one eye shut as he tried to force his way through the pain of the swift strike. "Kyro Fix your face, otherwise you're just going to end up scaring the children." It was l

ady Chiyo, w

aving her wooden cane around, she pointed back towards the worried face of the tribal children, who began to scatter as they were mentioned.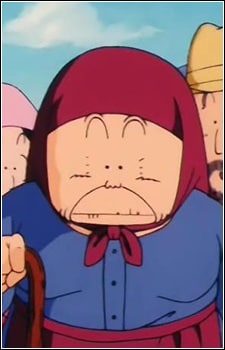 "I'm i'm so sorry Lady Chiyo, I won't let it happen again. Sometimes when I get too wrapped up in my own thoughts, I think to freeze up." The pain had finally subsided, and he gave a quick bow towards her. "I'm very sorry." Now apologizing too all who were disturbed by his weird actions, the crowd began to fade away. "Come with me, Kyro. Let's have a little chat." Without even waiting on his answer, she began to lead Kyro towards the edge of the village. Hastily he began to follow, she was pretty quick on her feet for an old gal. "So tell me what has you so worked up." She mentioned while walking, it was still unknown where exactly she was taking him. "Lady Chiy-" "Oh please call me Chiyo." She interrupted. "Enough with the formalities, none of the adults are around." She gave way to a slightly outdated giggle.
"It was that obvious huh?" He sighed, starting to speed up his walking pace as he followed her. "Lady Chiyo, I feel like I'm stuck in a never ending loop." He now crossed his arms. "I train and I train, even increasing my reps as I train some more..." He gave way to another sigh. "Just seems like I'm not getting anywhere."
"Ooooohh So young Kyro is having a bit of a dilemma is he? Keep getting all worked up like this will give you wrinkles like me." She held her face a bit in an attempt to disguise her years of aging.
The two ended off in this large open field where Lady Chiyo slowly began to turn around to look toward Kyro. "So you wish to gain in strength, and learn something new huh?" She began to kick off her sandals, using this time to crack her fingers. "Well for right now I guess I can show you a little something I've learned from my time." "Hu-huh? You want to spar me? Lady Chiyo there's no way I could ever hit a lad-"
"I doubt you could even touch me, and even so. I doubt you could hurt me. Whata ya think? I reached this age just by staying in the house and knitting?" Slowly taking her stance, she placed both her hands behind her back. "Alright..*cough* *cough* Come at me!"
---
Holding a face that only further expressed his confusion, Kyro began to shake his hands infront of him. "Wait ..Lady Chiyo, I dont think you understan-" He was cut off as Lady Chiyo's slipper was thrown right in the middle of his face. The impact leaving a redish bruise, that was more embarrassing than it did sting. "Hush child. Come, show this old lady what you got." Like a ninja, she sprinted forward not even the grass was disturbed by her fast pace. They said not to judge a book by it's cover. Swiftly she jumped up, throwing two side kicks towards Kyro's upper region. Which he responded by tucking in his arm by the side to block, one strike after another. Until she jumped back. "Well atleast it looks like your reflexes are still in order." She laughed. "I haven't had this much fun since I was way younger." The thoughts of her past snuck a smile on her face. "It's not like you gave me much of a choice." Kyro began to frantically rub his arms, for a feeble old woman her strikes held a lot of weight to them. They were beginning to tingle.
"Aw that didn't hurt did it?" She sneered, but without giving Kyro a response she rushed forward again to repeat the assault. One by one her kicks slammed into the side of Kyro's arms as he continuously blocked without retaliating. This went on for a matter of 5 more seconds before Lady Chiyo decided to speak up. " This won't be much of a training session you know if you don't strike back. This will be fun for neither of us." Her calm voice turned into a shout. " WELL IF YOU WONT FIGHT ME FINE, I NEED TO TAKE OUT MY FRUSTRATIONS ON SOMEONE ANYWAY. " From that point she was like a whole different person, her strikes hitting faster and harder he barely even recognized her. His arms started to go numb from the constant strikes, it was at this point he knew she was serious. This was no longer a game, more like one of survival.
It was too his surprise as his right hand soon began to ball into a fist. Thrusting a punch towards her, the surprise caused her to block with her knee. Sending her tiny body flying backwards a bit. The blow didn't look like it hurt, but it sure scuffed up her clothing. "Oooh a couple more of those and I won't last much longer." She chuckled. " It seems you are finally getting serious." Moving her hands from behind her back, she took a stance while Kyro did the same. He as content on sparring her for the sake of training, maybe she knew something he didnt. No..no she had to know something he didn't.
The two rushed at each other, the impact of blow after blow of striking the blocking caused tiny vibrations across the grassy plane. He wasn't sure how a feeble old body could be so agile, and the power behind her strikes would make you think she hasn't aged a day, and was still in her prime. He had to regroup, think straight, his next punch was made to create space in between the two and thus had more power behind it.