Post by dravocn on Apr 13, 2020 11:31:52 GMT -6
NAME
: Tomohiro Budou
ALIASES
: Tomo, Tomomi, Hiro,
SPECIES
: Earthling
AGE
: 24
GENDER
: Male
STARTING PLANET
: Earth
APPEARANCE: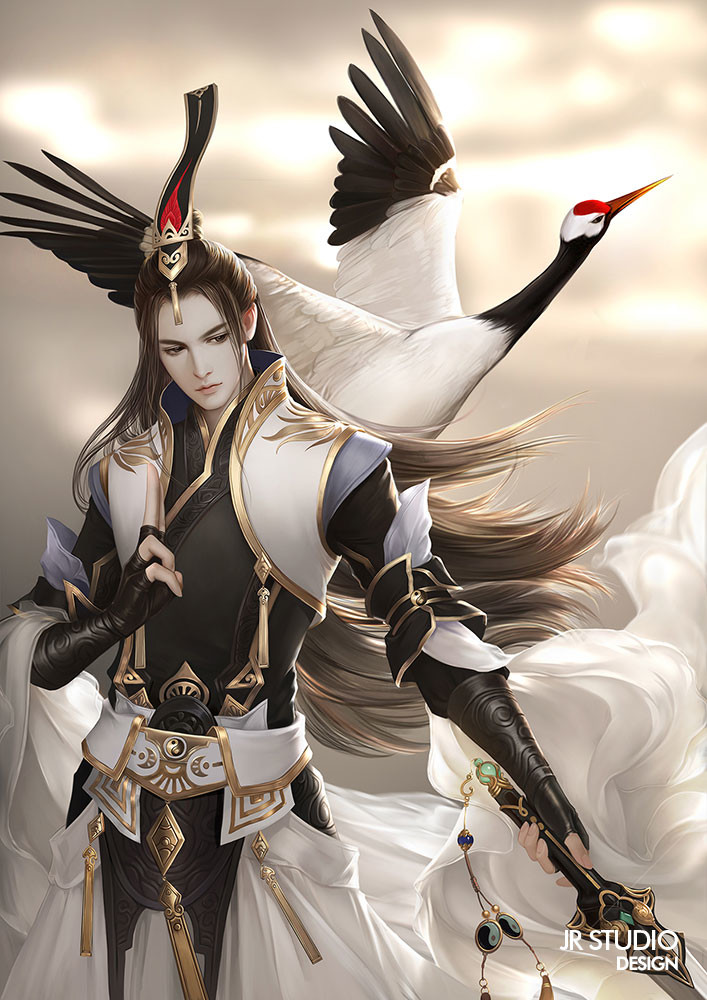 ArtStudio

Standing at a good six feet tall, his skin is smooth and soft as velvet silk. His eyes grey as arctic ice. His face regal and effeminate. His body chiseled like marble with lean muscle from his shoulders down, hidden behind his clothes more often than not. His clothes resembling regal if not formal attire, from yukata, to dress clothes, to intricately detailed attire, all made by his soft hands from cloth to jewelry and accessories. His hair flows with an almost liquid motion, thick and flowing in the breeze, he keeps it in nice form and condition.

BACKGROUND:
As for when he was born, simple, twenty four years ago on the twenty fourth day of the last month of the year. His age, twenty four, of course. His sign, a cusp of
Capricorn
and
Sagittarius. His place of birth and hearth, East City, toward the Bamboo Forests. Tomohiro was born to a decently attractive pair of unfit parents in their late teens who traded him off to a wealthy stranger in the hopes that he will be taken better care of by her. To which the stranger decided to cut all of the child's ties with the irresponsible pair. As her and her wife would tell you, they valued beauty and brains as primary attributes, then adaptability as secondary, spirituality and strength as tertiary. They were rather strict parents, but they didn't show him any less love than they did each other. He was their prodigal child, their baby. He had access to laboratories, libraries of knowledge and the money to apply for whatever he wished. You would think that this would spoil the child or even make him a snob of a teen, but he was actually much more curious than that.
Even at a young age, he was a talented child, learning rather quickly rather than being outright intelligent off the bat. First came language, as his parents never spoke to him like he was an infant, he learned rather quickly from context clues, tone, and surrounding information what words meant what. Then was math, rapidly increasing the number of digits he could deal with within a month from single digits to the quadruple digits, moving to variables and square roots before he was nine. The sciences was almost a given after that point, in which he moved on to libraries for historical texts, almanacs, encyclopedias, and even looking into alchemic studies long since defined as hogwash even after the discovery of magic.... to which he found increasingly more interesting after reading up on magic as well.
His teen years was spent either studying or training his body and soul, martial arts that conserved energy without sacrificing effectiveness and efficiency were his central interests. On occasion he would set up mystic circles in his bedchambers for small time studies of magic. His ideal was to generate a mix of all of them, seeing as how he had a knack for picking things up, it wasn't long before his body was the only thing that needed to catch up to his will. After meditating for what seemed like a mere spec of time despite it taking years, he was fully in the belief that he could survive entirely on some sort of energy called chakras from Buddhist teachings.
His mothers were simply excited to see him out of the house, knowing their prodigy would come back, they never feared he would have been dead. When he returned he was greeted with just as much love as he had been given as a child, happy to see him home. His clothes were washed and dried, he dressed himself, nothing smothering him. During the puberty stage, he never seemed to develop imperfections on his body, only seeming to mature into a more attractive creature. A glass of water a day and a moment of meditation seeming to be all that he needed to sustain himself even as his human desires began to bother him. As needs arose, he was given the choice to take what he wills of the servants or try his luck finding a more fitting playmate elsewhere, it wasn't like he was going to have a hard time picking one of those with his aesthetics. He would make a lot of enemies though.
When he became twenty, he finally moved out of his home with his mothers, giving them each a kiss on the cheek and a big hug each before going into the world with all of his knowledge and training under his belt. He had sights set on quite a lot of things, knowing there were such powerful beings in the world, aliens, ki, magic, everything was on the table... He wanted to experience it all.
TECHNIQUES
: Three normal slots unless stated otherwise (*NOT SIGNATURES). Some species start out with 4-5 techniques.
OFFENSIVE/DEFENSIVE TECHNIQUES:
[A1] Vibrating Palm Technique: With a palm strike to any point in the body, Tomohiro can collect and redirect the impact reverberations of the enemy body, sending the excess force through the rest of the body, sending what feels like a full body strike through the enemy's entire body. Deals 33% of your current PL in damage.
[A1] Dim Mak: Using merely his fingers as his weapons, Tomohiro strikes the enemy body with extreme precision, his fingertips, despite the strength of his strike, do not break, and all of the force goes directly into the point struck. Deals 33% of your current PL in damage.
[A1] Projection Strike: Tomohiro strikes the air with such force that the air around his strike is sent toward the enemy in the shape of the strike, losing none of its momentum or force as it travels. Deals 33% of your current PL in damage.
SUPPORT TECHNIQUES:
UTILITY TECHNIQUES: