Marma
Aug 6, 2020 2:03:47 GMT -6
Post by Ticoga on Aug 6, 2020 2:03:47 GMT -6
Name:
Marma
Species:
Android
(Technically a Cyborg)
Gender:
Female
Age:
27 (At the time of Conversion)
Appearance: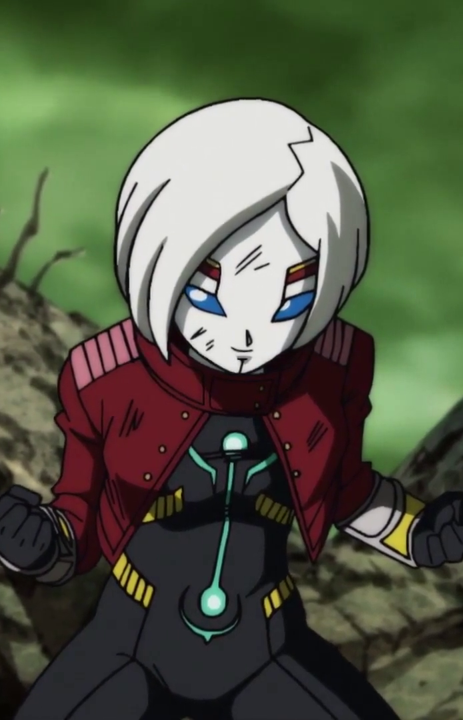 Height: 5'6"
Weight: 210lbs
(Mechanical Skeleton being the primary reason for this.)
History:
Originally, Marma was a Kabochan who lived a fairly peaceful life. Working in the transportation business, Marma soon found her company under the clientele of a scientific organization. The details of this organization are unknown, but what can be stated is that they clearly are involved with the military hybridization of genetic manipulation and the construction of Androids.

While transporting goods for this organization, Marma's convoy was intercepted by mercenaries. With no security forces aboard the ship she'd been assigned to, Marma fell victim to the violent boarding. Left to die once the ship had been stripped of valuables, Marma's salvation came in the form of a patrol cruiser that belonged to the unknown organization, which had arrived to investigate the sudden communication black out with the ship. Marma, barely alive, was discovered and brought to the organization's laboratories on the fringes of the North Galaxy.

Her life had been extended only long enough for the head scientist to ask if she wanted to live. To save her life, she needed to volunteer into their conversion program. Marma agreed, desperate to stay alive. What would follow could only be described as contemptible; the conversion process was horrific, involving the removal of her brain and the recasting of her skeletal structure. Her flesh had been tampered with through genetic splicing, bleaching her skin and hair snowy white, with other vulnerable organs being replaced entirely, such as her eyes.

Once the conversion of her flesh and the new android skeletal structure had been completed, her brain was then placed back - though not without considerable time of shock recuperation to keep her body and mind from shutting down. For several years, Marma underwent physical rehabilitation to regain proper mobility over her modified body, and though she was grateful for her life being spared, Marma couldn't help but wonder what her future held for her.

This soon became apparent - she was to be part of a front-line sales attempt by the organization to provide customers with a potentially potent army of Cyborgs and Androids. When she attempted to protest, her brain became addled with organic reprogramming that threatened to overwrite her mind. Somehow, Marma was able to fight back and resist the reprogramming, using her newfound power to escape her slavers. Though she escaped relatively unharmed, and made it all the way to Beppa, Marma had no where to run...

At least, until recently...


Techniques:


Offensive
A1: Detonation Ball - Marma raises a hand over her head and forms a bright purple ball of Ki over her palm. She hurls the ball at her foe, and as the name suggests, the ball detonates upon impact, dealing 33% of her PL in damage.

Defensive
B1: Android Barrier - Marma spreads her arms wide, and a shield of Ki forms around her entire form, protecting Marma for up to 33% of her PL. If an opposing technique beats her barrier, and the Marma is within 60% of the attack's PL, the damage is halved. (IE: If a Ki Barrier had 2,000 PL, and was broken by a 3,000 PL attack, the bleed-through damage would be 500 PL instead of 1,000). If the Barrier user is lower than 60% of the incoming attack, the damage reduction is only 25%.

Support
SU1: Afterimage - Through a sudden burst of speed Marma leaves behind a static image of herself to distract her opponent, this technique allows Marma to completely dodge techniques beneath 100% of your PL. This technique uses 1 KP in KP Battles.

Traits:

|| BASE TRAIT
MAXIMUM OVERDRIVE
-
Your android pushes themselves to their absolute limit in battle, increasing any Overdrive-added modifiers by +x1. However, using this ups the Overdrive XP toll from 1,000 to 2,000.


≡★ SUPER TRAIT

SUPER ANDROID

Up to three Android characters you control (player and minion) can combine their power to become a single more powerful Android. The strongest Android adds 66% of the weaker Android(s) Base PL's to its own as well with their associated techniques.


Transformations:
Overdrive: +x3 PL
Utilizing the power of her infinite power engine, Marma is able to empower herself to deliver more devastating strikes and blasts. This does not change her appearance.