Post by Ticoga on Oct 9, 2020 18:19:10 GMT -6
"You would be quite correct; the World Trade Fleet indeed conducted such business - before returning to wage war against the Saiyans. After that, they became little more than a playground for Noble Clans and their politics." Ticoga agrees. He then tilts his head slightly to the left as Hyoga reveals his possession of valuable trinkets, even going as far as to offer a split of the profits.
At this, Tigoca smiles, but shakes his head.
"You may keep your profits, I am not so underfunded as you may think." Ticoga tells Hyoga. He walks past the larger Arcosian and beckons for Hyoga to follow. As he exits the bridge, Ticoga reaches up and activates his scouter's comms. "Miss Marma, inform the crew that our invader is now a guest aboard the
Direption
. A misunderstanding has been made, and corrected."
Ticoga heads down the curving hall, checking to see if Hyoga was still following.
"Have the pod repaired and refueled." Ticoga says aloud.
"...Well, if you say so, Mister Ticoga." Marma's voice chimes in his ear. "So you're alright?"
"Quite fine, thank you." Ticoga replies, turning the comms off and stopping at a wide bay door. He gestures at Hyoga. "I was not idle in the time since the Fleet fell. The Saiyans never bothered to secure certain things during their invasions."
The door opens, and the cargo bay is filled with plastic and metal crates. Ticoga walks over to one of them, opens the top, and retrieves several metallic silver rods, roughly the length of a pen, and three times the width. And these three foot tall by five foot wide crates were full to the lid with them.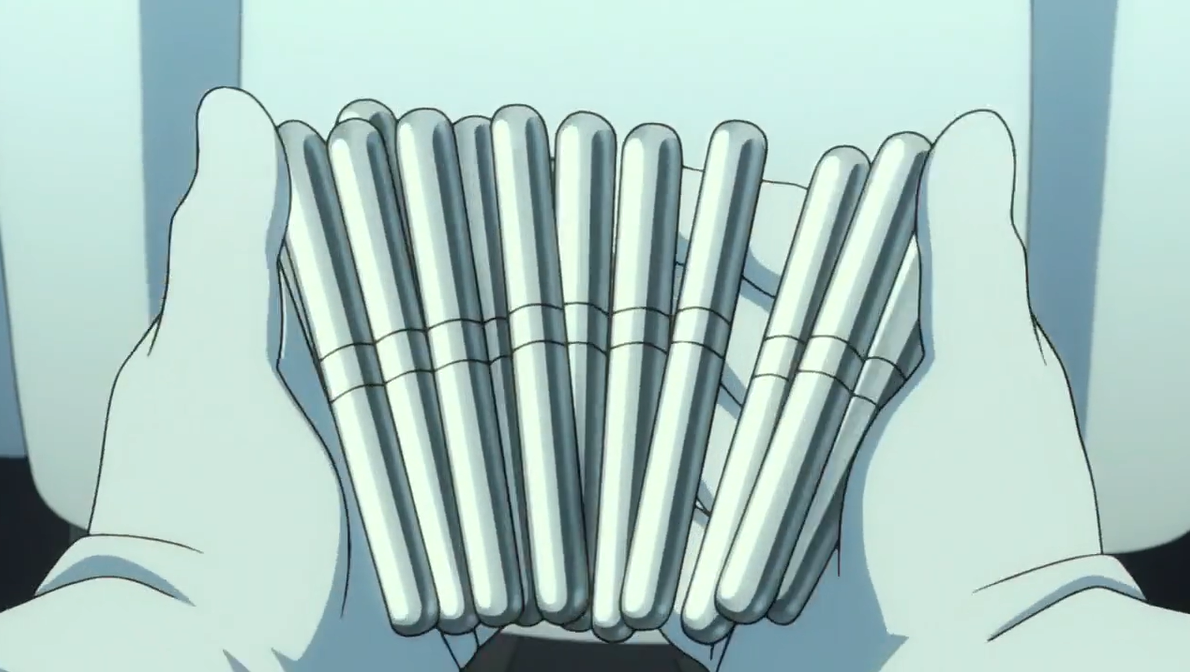 Ticoga shows them to Hyoga with a smile.
"Among those things not secured, were various banking locations." Ticoga tells the Arcosian. "To my knowledge, the Saiyans either don't know that around thirty percent of the World Trade Fleet's currency is missing, or they don't care."
Ticoga places the rods back in the crate and seals it shut.
"I am quite willing to help you sell your trinkets, but I do require one last thing," Ticoga tells Hyoga. "I would like your honesty - you don't seem foolish enough to run a ship into an asteroid belt without good reason. Deductive reasoning would tell me you are running from something, or someone of relative power."
Ticoga casts an interested look at Hyoga.
"If possible, I should like to deal with your problem, before it becomes a problem for me." Ticoga offers. "And don't worry about a payment; consider this an investment on my part."
---
Hyoga